Break the Cycle of Unpaid Invoices & Grow Your Bookkeeping Business
Getting Paid.
This is a crucial aspect of every small business, but it is not always easy to get clients to pay their invoices. Too often do bookkeeping business owners suffer because of late & non-payments. All businesses need that extra cash flow to help them be more innovative, to hire the right staff & to expand their client base.
Lee-Anne Scott, founder of Intelligent Revenue, joins us this week to talk about the impact that the late-payment culture has on small businesses & shares how to break out of the cycle of unpaid invoices to keep your business growing.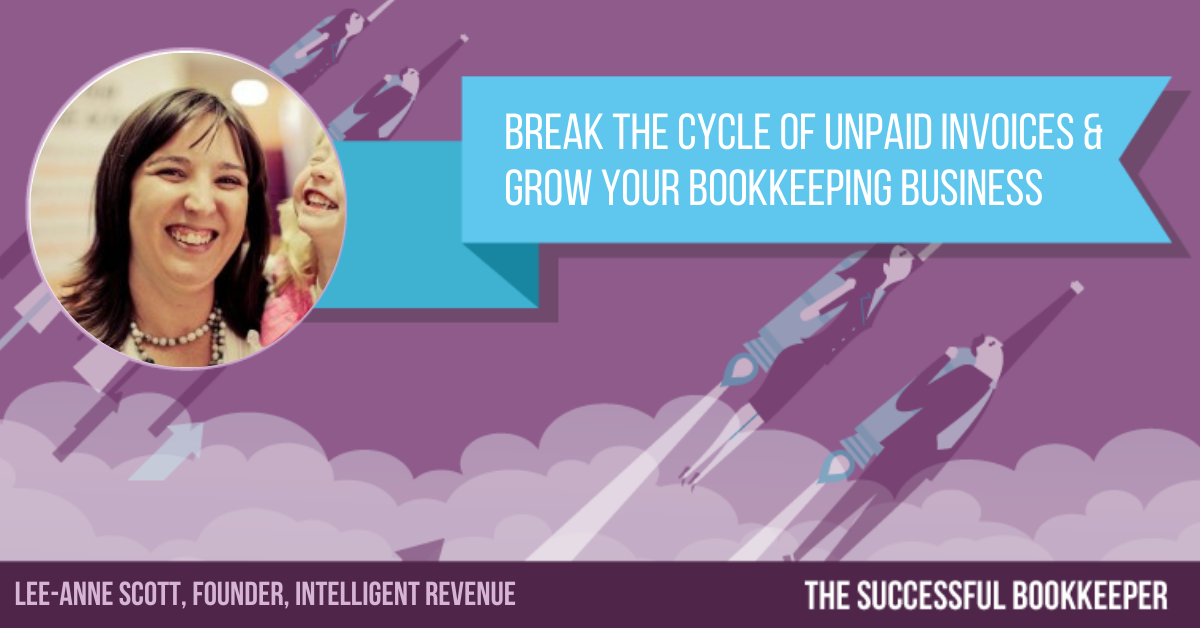 During this interview, you'll learn…
Why the late-payment culture is so dangerous for small businesses

How to get over the fear of collection & ensure that invoices are paid

Ways that Intelligent Revenue is helping business owners use data & intelligence to have better credit control
Connect with Lee-Anne on LinkedIn.
Learn more about Intelligent Revenue on their website.
A SPECIAL ANNOUNCEMENT for Successful Bookkeeper podcast listeners!!
Join us December 2nd, 2021 at The Successful Bookkeeper Summit – a two-day free virtual event featuring inspiring speakers from the bookkeeping, accounting and business worlds! Teresa is part of this incredible lineup and will be speaking about e-commerce.
To save your free spot, CLICK HERE. 
Time Stamps
1:39 – Lee-Anne's career journey
3:01 – Obstacles she faced as an entrepreneur
4:53 – How unpaid invoices inspired the creation of Intelligent Revenue
11:54 – The late-payment culture & how the pandemic made it worse
18:49 – How Intelligent Revenue helps to solve this problem